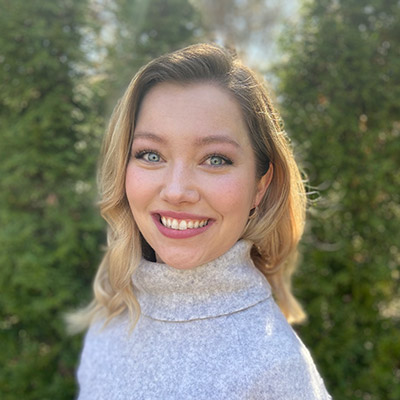 Communications
Anna is a well-rounded Creative specializing in copywriting (messaging) and content creation. She enjoys turning plain language into moments of perspective that give brands life.
Anna helps organizations express themselves in a way their audiences understand and feel. This means working together to make complexities clear, focus key messaging, and strengthen brand voices so they speak for themselves. As part of the TEDxKanata team, Anna is proud to contribute to the brand voice and help coordinate the execution of marketing efforts.
After graduating from Queen's with a BA Honours in English, Anna adapted her skills to include brand positioning, messaging, copywriting, social media content creation, and tag line creation.
She believes that a few words are worth a thousand if they paint a picture. And, when Anna isn't mulling over a few words, she's probably painting a picture! She enjoys digital illustration and trying to recreate things she sees on Pinterest with varying levels of success. Wish her luck.