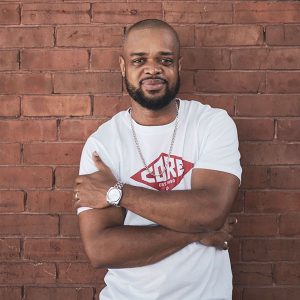 When to Rebuild or Retool in Life and Business
Toronto-native Kevin Bourne, also known as "KB The Boss" or simply "KB", is an Ottawa-based media/entertainment entrepreneur, freelance journalist, and media personality.
​
The former political staffer is quickly becoming a staple in Ottawa and Canada's cultural landscape as both a commentator and freelancer—appearing nationally on CBC News Network, locally on CTV, CBC Radio, CityNews, and 580 CFRA, and having been published in ByBlacks, the Ottawa Citizen, and Ottawa Business Journal. Doubling as CEO of the PR and content marketing firm SHIFTER Agency Inc. and editor-in-chief at SHIFTER magazine, Kevin has covered some of Canada's top red carpet events, from the Juno Awards to the Canadian Screen Awards, and has interviewed everyone from Kevin Hart to "Fast and the Furious" star Tyrese Gibson. He is currently host of CBC Ottawa's digital series "In The Loop"—a monthly look at the latest in the Ottawa music scene.
​
He is also a current board member at the Ottawa Film Office, a past board member at the Ottawa Music Industry Coalition, and was recently named on the Ottawa Life Magazine's Best of Ottawa: Activists & Changemakers list for 2020.