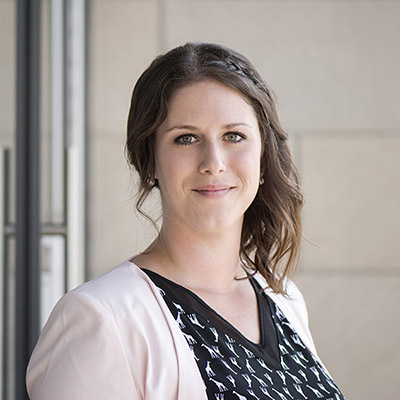 Graphic Design
Kelsey has 10 years of agency experience to bring to the TEDx team. Throughout her journey, Kelsey has developed skills in many areas, from her passion of design in creating eye-catching graphics and documents for clients, to project management and internal operations of day-to-day activities within the company.
With exceptional organization and planning skills, Kelsey assists in managing projects in parallel with design efforts, ensuring a streamlined point of contact between client and designer.
Kelsey graduated from the 3-Year Advanced Diploma Graphic Design program at St. Lawrence College in 2011 with honours. She aspires to create unique pieces of design work for both print and web that are focused on clean and modern design, beautiful typography and excellent branding elements.
When Kelsey is not keeping things in tedious order and making things exceptionally pretty, she can be found running after her two young kids, or baking up yummy treats and homemade pasta (a new skill)!